After a Driving Test.
Can I drive straight after passing my driving test?


Yes! If your provisional licence was issued after March 2004 the examiner will be able to send your details to the DVLA immediately after the test and your full licence will be sent to you automatically. In the meantime you'll have your test certificate to prove you're qualified to drive. If not you'll need to send off your licence, having filled in the pass certificate and taken a photocopy to tide you over. But make sure you do this within two years of passing or you'll have to start again from scratch and pass the theory and practical tests again!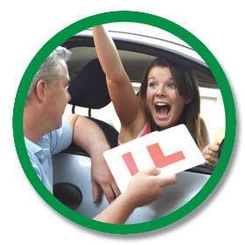 Notify your Insurer.

If you already hold insurance cover for driving as a learner, you must notify your insurer to let them know that you are now a full licence holder.

Do I need Green L or P plates?

No, you don't, currently there is no requirement for newly qualified drivers to display any form of plate to signify their newly qualified status.

However, some believe other road users will make allowances for any uncertain driving if you have P plates but not all drivers are so charitable, and will treat you as a complete learner, with no respect at all. So, its your choice, if you'd feel more comfortable with green plates on then do so until you are ready to take them off again.

Should I do the Pass Plus Course?

Most definitely yes! Having probably spent a vast amount of time and money obtaining your Driving Licence, the last thing you'll want to do having passed your test is sign up for more lessons. However, the Pass Plus scheme is well worth considering as it teaches you much more about 'real' driving than the test ever will.

Qualified driving schools can teach the Pass Plus course. This has six modules, (which can be taken in either 3 x 2 hour lessons, 2 x 3 hour lessons or a one off 6 hour lesson - with a break!) taking in driving in town, on country roads, in bad weather, at night and on dual carriageways and motorways, and let's face it, motorways can be a scary place if you don't understand them.

Some insurers may give you a discount on your first premium if you take the course, so it could save you more money than it costs. Therefore, it makes sense, both financially and from a safety point of view.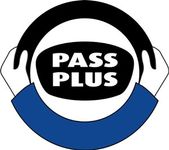 Are there any restrictions for new drivers?

The New Drivers Act, passed in 1997, means all newly qualified drivers are restricted to just six penalty points before disqualification, whereas, other drivers can amass 12 penalty points before losing their licences. This applies for the first two years of holding a full licence and means two speeding offences are enough to put you back at square one, needing to apply for a provisional licence, take and pass your theory test again and take and pass your practical test again! Who wants that? Insurance costs also have an impact and effectively confine under 25's and recently qualified drivers to smaller, less powerful cars through the medium of prohibitively expensive premiums. Indeed, many insurers will refuse to cover young drivers on powerful cars so check before laying down the cash on that dream motor.

Be prepared to "Pimp Your Ride!"

As soon as you get your first car, you will be really keen to personalise it! So be prepared to splash out on car accessories etc. But stay sensible. Any modifications to the car itself could void your cars' insurance. Check with your insurer first if you are unsure.
Well done for passing your Driving Test, and "Stay Safe!"