How To Apply For Your First
Provisional Licence
Before you can begin to learn to drive, you need to have received your provisional driving licence from the DVLA. You cannot drive a car, even with your parents, without one. You can't even book your theory test without a provisional licence!


However, applying for a provisional driving licence is easy.
When to apply for your Provisional Driving Licence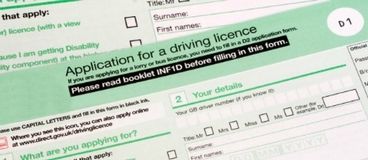 You are able apply for your provisional licence up to 3 months before your 17th birthday if you intend to drive a car, or 3 months before your 16th birthday if you intend to ride a moped. You can also apply shortly before your 16th birthday if you're receiving the higher rate of the mobility component of the Disability Living Allowance, which allows you to drive at 16.
To apply for your Provisional Driving Licence:
You must:
Be a resident of Great Britain.
Meet the minimum age requirements.
Meet the minimum standards of vision for driving.You must be able to read (with glasses or contact lenses, if necessary) a car number plate made after 1 September 2001 from 20 metres away using both eyes together or, if you have sight in one eye only, in that eye.
Not be prevented from driving for any reason.
Pay 50.00 via MasterCard, Visa, Electron, Maestro or Delta credit/debit card.
Have a valid UK passport or other acceptable form of ID.
Have your National Insurance number (if known).
Be able to provide addresses where you have lived for the last 3 years.
Have a colour passport-style photo.
How to apply for your Provisional Licence
The quickest way to apply for your provisional is to visit gov.uk.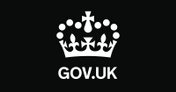 If you'd prefer, you can request a D1 application form from the DVLA, or you can visit your local Post Office and get one from there .

If you do decide to use a paper form, you should send it to DVLA, Swansea, SA99 1AD.
Provisional Driving Licence Restrictions
Once your provisional arrives, you're free to practise driving with an approved driving instructor or an experienced accompanying driver who is over 21 years of age and who holds a full driving licence which they must have held for at least 3 years.

You must also display L-plates prominently on your vehicle.


You cannot drive on motorways with a provisional licence, but you're free to drive in any weather and at any time, as long as you have a driving instructor or appropriate accompanying driver.